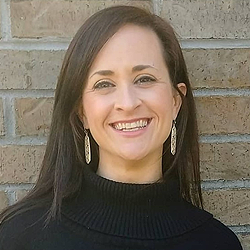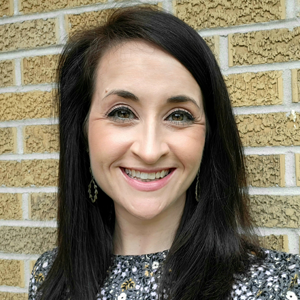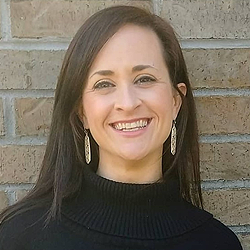 LPC
Casey Sommers
Casey Sommers is a Licensed Professional Counselor with almost ten years experience in clinical mental health settings. She graduated with honors with a Master of Arts in Mental Health Counseling from Louisiana State University in 2009 and with a Bachelor of Science in Psychology from Louisiana State University in 2007. Casey obtained her Professional Counselor license in April 2015 and works primarily with clients who present with mood disorders, personality disorders, anxiety disorders, self-esteem deficits, relationship discord, anger management issues, and substance use disorders. Casey  is well versed in several therapeutic approaches including Cognitive Behavioral Therapy, Dialectical Behavioral Therapy, Motivational Interviewing, Acceptance and Commitment Therapy, Mindfulness Based Cognitive Therapy, and Solution Focused Brief Therapy. She maintains an active status as a member of the Louisiana Counseling Association. Casey strives to educate, empower, and encourage her clients to identify and utilize the coping skills necessary to become the individual they want to be in order to most effectively manage symptoms of mental illness.
LPC
Christa Maurer
I am a Licensed Professional Counselor who has been working with children, families, and adults since 2015.  I earned a Masters in Clinical Mental Health from the University of Holy Cross.
It is my belief that at some point in our lives we all need someone to talk to; someone who will listen and meet us where we are.  My primary focus is working with individuals who have experienced trauma.  I am trained in and use EMDR to help adults and adolescents reprocess past negative experiences in a warm, caring, and nonjudgmental environment.  While trauma is my primary focus I also utilize other models and interventions according to what is helpful to the individual.
M.S., LPC
Daja Williams
My name is Daja Williams and I'm a Licensed Professional Counselor (#6956). My therapy style varies in that I prioritize the needs of my clients when choosing the best mode of therapy. Some of the therapies I provide include: CBT, EMDR, and Solution-Focused Therapy.  I work to help people through issues including but not limited to: trauma, depression, anxiety, self-esteem, life transitions and spiritual issues. I am currently offering services via telehealth and will soon be offering appointments in-person.
On an initial visit with me, you can expect a session in which we sit down to identify and discuss the different factors contributing to difficulties you're experiencing that have prompted you to seek counseling services. We then discuss what your hopes and goals are for the therapy process and talk about scheduling regular visits in order to help you achieve those goals. I look forward to helping you along your journey!
LCSW
Elizabeth Standifer
Walking together on the journey to better health is a sacred honor.  I have worked successfully with adults and teens on issues of abuse, anxiety, depression, anger, disability, gender identity, spirituality, cultural and racial equity, grief, trauma, domestic violence, and psychosis for 9 years. I have special therapy experience with adults with disabilities and their families, including issues of ability, access, and inclusion.  
My approach is centered around Family Systems Theory, and I use Strengths-Based Therapy to incorporate tools to support empowerment, insight, mindfulness, emotional awareness, clarity, cultural identity, and understanding your truest self.  I believe in community connections and supports and use these as assets in our work.                     
I am a seasoned social worker of over 20 years, and graduated from Portland State University with a Master's in Social Work. I worked in community social work for many years as an advocate, network specialist, and resource developer both in Oregon and Louisiana.  I completed my clinical licensure in 2012, and have worked as an LCSW (Licensed Clinical Social Worker) ever since.  I am versed in Cognitive Behavioral Therapy, Motivational Interviewing, Trauma Therapy, and use aspects of Mindfulness, Jungian Therapy, Acceptance and Commitment Therapy, and Internal Family Systems in my approach. I have studied Dance Therapy and am in pursuit of clinical certification in that field.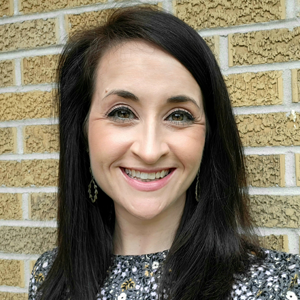 Ph.D.
Erica Meyers
I am a licensed psychologist. I graduated from Columbia University and earned my doctorate at the University of California at Berkeley.  I use a mix of traditional and modern therapies to help my clients improve their lives.  I work primarily with adults, many of whom have problems with depression and anxiety, supporting their efforts to understand themselves and to make positive changes to their emotions and their behavior. My years of work as a custody evaluator have given me a deep understanding of how and why marriages and families succeed and fail. I specialize in helping people to navigate relationships, marriage and divorce, and also to cope with other difficult life transitions in education, career, and relocation.
LPC-S
Erin Stevens
I am a Licensed Professional Counselor Supervisor and have been working with children, families and adults since 2010. I specialize in trauma-sensitive work and have developed an educational support group for trauma survivors. I am recently trained in trauma-informed yoga and have several years experience utilizing Cognitive Behavioral Therapy within my practice. Currently I am only accepting adults and some specialty populations that I counsel include mothers/fathers, students/teachers, medical professionals, police officers, and the LGBTQ community.
I grew up in northeast Ohio where I obtained my Bachelors of Arts in Sociology from Youngstown State University. I then moved to Pittsburgh, PA where I earned my Masters of Science in Infant Mental Health Counseling Psychology. I have been living and practicing in the New Orleans area since 2014.
PLPC
Frances Maples
Frances Maples is a Provisionally Licensed Professional Counselor born in New Orleans and raised on the Mississippi Gulf Coast. She focuses on a myriad of areas, including anxiety, depression, trauma, and sexuality. Frances also focuses on the unique relationship between being a member of the LGBTQ+ community and living in the Deep South.
Working from a person-centered perspective, she views counseling as a collective endeavor and seeks to meet her clients wherever they are in life. Frances believes that this happens by creating a safe and affirmative space where clients feel heard and feel comfortable to be their true, authentic selves. She works under the notion that folks are doing the best they can at any given time with the resources and skills they have. She believes that all people have the innate strength and capability to reach a place in life where they want and need to be, and she strives to guide and empower clients to recognize this.
Frances graduated from Spring Hill College in 2017 with a B.S. in Psychology and earned her M.S. in Clinical Mental Health Counseling from Loyola University New Orleans in 2021.
LCSW
Jonathan Nierman
I am a Licensed Clinical Social Worker focused on helping adolescents, adults, couples, and families through life's challenges. While I use an eclectic approach that includes a variety of therapeutic interventions, I believe that the greatest vehicles for changes are the relationship between client and therapist and helping clients recognize and utilize their own inner strengths. Prior to joining IBH, I spent three and a half years working with children and adolescents – and their families – through acute crisis situations at Children's Hospital's Behavioral Health Center. I also have experience as a school social worker, having spent two years providing in-school therapeutic services to the special education population at Belle Chasse Academy, a charter school on the joint military base on the West Bank. I earned my Masters in Social Work from Tulane University in 2014 and my Bachelor of Arts in communications from American University in Washington, D.C., in 2003. Prior to becoming a therapist, I spent nine years working in corporate communications and public relations in New York City.
Psy.D.
Karen Pellerin
I am a Licensed Clinical Psychologist and healthcare training consultant with over 20 years of experience. I earned my masters and doctorate degrees in clinical psychology from Nova Southeastern University in Ft. Lauderdale, Florida, and completed my clinical internship at Louisiana State University Medical School in New Orleans.  I am listed on the National Register of Health Service Providers in Psychology. My areas of clinical expertise include cognitive behavioral treatments for anxiety and mood disorders, behavioral management strategies, and evidence-based child and adolescent treatment interventions and parenting strategies.
PLPC
Kristin Fritzsche
I focus on individuals and couples of all ages to enhance motivation and build confidence to make choices that will move them towards the life they want. I help clients achieve harmony after experiencing loss, sexual trauma, substance use, and PTSD.  I guide the clients through the forest of their life, meeting them where they are to embrace success and overcome challenges.
LCSW, JD
Leah Foster
Leah Foster is a licensed clinical social worker with experience in cognitive behavioral therapy, brief solution focused therapy, and mindfulness. She received a master's degree in social work from Tulane University School of Social Work and a juris doctorate from the City University of New York School of Law. Before joining NOCMBH, she was the clinical director at the New Orleans Family Justice Center where she supervised a team of therapists and provided individual therapy for clients with a range of mental health concerns. She is also a qualified expert witness for domestic violence.
PhD, C-IAYT
Marcel Albritton
Marcel trained in yoga therapy for four years with the Krishnamacharya Yoga Mandiram. He also competed a two-year clinical internship with the Healing Yoga Foundation. For five years, Marcel worked as a clinical yoga therapist at the The Gertonson Institute. Marcel also works closely with the The Yoga Well Institute founded by Chase Bossart. Marcel specializes in working with clients who experience anxiety, depression, chronic pain, and stress-related illnesses. He helps clients to stabilize and balance their human system so that symptoms can be reduced, and better decisions can be made with respects to their own health and wellness.
LPC-S
Melanie Wilson
My work experience has allowed me to work with several different types of clients. This has given me a broader view of mental health and how many of the issues we face are intertwined. My main focus is helping people get through life's problems from childhood to present day. If you feel like life has not dealt you the best hand of cards, I want to work with you through those difficult and uncomfortable thoughts/emotions to make you the best version of yourself. Some specialty groups that I counsel are mothers, teachers, couples, students, and the LGBTQ community.
I mainly do individual and couple sessions but I can work with family units as well. I primarily deal with anxiety, depression, relational issues, panic attacks, past/present trauma, mood swings, life transitions, grief, and difficulty coping with life. I also deal with men and women's issues.  I know the first step of reaching out is the hardest, but please feel free to contact me via email/phone with any questions.
Ph.D.
Sean Lajaunie
Dr. Sean Lajaunie Ph.D. is a Licensed Psychologist who specializes in providing psychotherapy and counseling to individuals struggling with personal difficulties. He emphasizes creating a safe, private, and supportive environment where an individual can be free to address the problems that are most distressing to them. In this environment, Dr. Lajaunie and you will work together as a team to improve your experiences and the way you may handle emotions, thoughts, and relationships. To do this, Dr. Lajaunie uses evidence-based therapy practices, which means that they have been tested vigorously by the scientific community and shown to be effective for your specific therapy needs.
Dr. Lajaunie is experienced providing Psychodynamic Psychotherapy and Cognitive-Behavioral Psychotherapy throughout his career, two forms of therapy that have been shown to be highly effective for many issues. However, every therapy is different and each individual who begins therapy will work together with Dr. Lajaunie to create their unique therapy plan that will help them the most. Within your therapy sessions, you can expect to talk about your thoughts, emotions, relationships, wishes, fears, and behaviors, reflect on them, and work toward changing troublesome patterns in your life. On your first visit to Dr. Lajaunie, you will have an Initial Interview in which you will be asked about the problem that brought you to therapy, your personal history, symptoms, and relationships, among other details. At the end of this appointment, you and Dr. Lajaunie will agree together on a plan and how to get started. Dr. Lajaunie typically has office hours Monday-Friday from midday-evenings.
LPC
Te'quina Jones
Te'Quina Jones is a Licensed Professional Counselor with a B.S in Psychology in 2012 and a M.Ed in Counselor Education in 2016 from Southeastern Louisiana University.She has experience working with teenagers and adults with depression, anxiety, school and vocational concerns and other life transitions. She works from a person centered approach and believes in creating a safe and comfortable environment to work in partnership with clients.