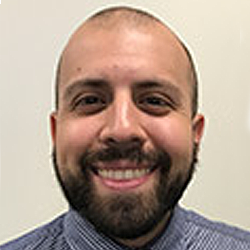 MD
Michael Biunno
I am a board certified psychiatrist with 27 years of experience.   I specialize in Adult Psychiatry.  I was Chief Resident at Tulane Department of Psychiatry, and served 10 years as Assistant Professor.  I served as Clinical Director of Adult Inpatient Services during my tenure at Tulane.  I have also 10 years experience in pharmaceutical research as an investigator in clinical trials.   My current focus is on adult outpatients, especially treatment resistant depression.
MD
Morgan Feibelman
Dr. Feibelman is a graduate of Tulane Medical School where he completed a psychiatric residency and a Child and Adolescent Fellowship. Several years of teaching children have inspired him to focus on children's mental health. He is a native of New Orleans.
MD
Jennifer Greco
I am double boarded in Adult and Child and Adolescent Psychiatry. I am a native New Orleanian. I graduated with a Bachelors in Genetics from the University of Georgia before attending LSU School of Medicine in New Orleans to complete my M.D. I then completed a Residency in Adult Psychiatry and a Fellowship in Child Psychiatry, both at LSU, and served as Chief Resident of my child program. I also completed the Harris Infant Mental Health Fellowship which focuses on treatment of trauma, attachment issues, and behavioral disturbances in children five and under. I treat patients of all ages and with all mental health issues, but I focus on ADHD, mood, and anxiety disorders.
I approach mental health from a biopsychosocial perspective that emphasizes how varied factors from birth through adulthood can interconnect to affect the presentation of symptoms.
MD
Jill McCall
Dr. McCall was born and raised in New Orleans. She completed her undergraduate medical education as well as her Psychiatry Residency at LSU Medical School in New Orleans. She treats patients with all mental health issues, and she is especially interested in mood disorders, anxiety disorders, eating disorders, OCD, and ADHD. She also has experience treating patients with psychotic disorders and substance use disorders. She believes in working with patients on multiple levels, including helping patients to meet their physical, mental, spiritual, and social needs, in addition to their pharmacologic needs. She was recently awarded the Excellence in Psychiatry award for graduating residents by the Louisiana Psychiatric Medical Association.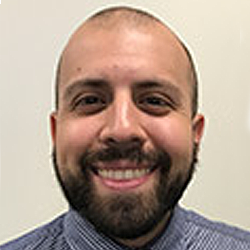 MD
Aldo Mejia
Dr. Aldo Mejia is a Louisiana-licensed adult psychiatrist with considerable experience in multiple clinical settings, including inpatient hospital units, outpatient departments, and rural mental health practice. He received his Medical Doctorate from the LSU Health Sciences Center in New Orleans and completed his psychiatric training with the LSUHSC & Ochsner Health Systems residency program.Dr. Mejia has comprehensive experience in diagnosing and treating depression, bipolar disorder, anxiety & panic disorders, phobias, psychoses, stress-induced adjustment disorders, post-traumatic stress disorder, adult ADD/ADHD, and substance use disorders. He is a bilingual Spanish-speaking physician who provides psychiatric evaluations and medication management with special attention to individual patient needs, including attention to each patient's personal history and their particular concerns about, or fears of, medications. He approaches each client with patience, warmth, understanding, and helpful explanations that facilitate treatment and the patient's own sense of comfort and trust.
MD
Andrew Morson
Please note: Dr. Morson is currently not accepting new patients.
I have treated a variety of psychiatric conditions since I have been in practice. The most common ones have been generalized anxiety, depression, panic attacks and ADD/ADHD. I also have a lot of experience with Bipolar Disorder, OCD, personality disorders, and schizophrenia. I have worked in both inpatient and outpatient settings and feel comfortable working with the entire spectrum of severity of illness.
Psychiatry requires understanding and compassion for the human condition and the adversities that come with it, as well as scientific knowledge of how the body affects emotional well-being. I believe one must address both biological and psychological factors contributing to one's distress in order to treat the condition effectively, bringing about sustained relief.
I utilize treatment plans of medication management and supportive/insight-oriented psychotherapy to address biological and psychological factors in a person's condition. I use cognitive-behavioral psychotherapeutic techniques to help a person modify behaviors and well-intentioned but sometimes maladaptive ways of thinking, thereby creating beneficial impact on mood, anxiety, and understanding of illness.
MD
Mehdi Qalbani
Please note: Dr. Morson is currently not accepting new patients.
Dr. Qalbani graduated from Tulane University School of Medicine and completed his residency at the University of Illinois at Chicago where he served as Chief resident. He returned to New Orleans for a fellowship in Forensic Psychiatry and to begin this practice. Dr. Qalbani provides care for adults with psychiatric illness in a holistic and compassionate matter. His philosophy is based on a bio-psycho-social approach where he will work with each individual patient to address the potential pharmacological, therapeutic, and lifestyle interventions to best address your particular challenge
MD
Halloran Peterson
Dr. Peterson completed medical school at the University of Washington followed by a residency in psychiatry at Tulane. She treats a broad spectrum of mental health disorders with special interest in depression, anxiety, eating disorders, OCD, ADHD, women's mental health, mental disorders in pregnancy/postpartum, LGBTQ+ issues, and geriatric mental health. Dr. Peterson uses an integrative approach that includes medication management as well as nonpharmacologic treatments when appropriate.
FNP, PMHNP
Angie Teague-Priddy
Angelia Teague-Priddy Psychiatric Mental Health Nurse Practitioner, MSN, APRN, FNP-C, PMHNP-BC
As a dual board-certified Psychiatric and Family Nurse Practitioner, with training and experience treating patients with psychiatric and medical disorders across the lifespan with acute and chronic disorders in inpatient and outpatient settings. My education includes a Master of Science in Nursing as a Family Nurse Practitioner from the University of Alabama at Birmingham and a Post Master of Nursing as a Psychiatric Mental Health Nurse Practitioner from Southeast Louisiana University. I have a passion for providing holistic wellness through evidence-based integrative care, believing the focus should be individualized, patient-centered, and personalized to the client's needs through actively involving the patient in the treatment plan.
As your nurse practitioner, I will listen to your story, provide a relaxing, trusting, and professional relationship that is personal, fulfilling, and long-lasting. My mission is for you to achieve personal growth and symptom resolution/reduction resulting in a productive and satisfying life. I am acutely aware of the healthcare needs within the community and the disparities that impact access to psychiatric healthcare. I enjoy working with children, adolescents, adults, and families starting at age 5 years old providing both pharmacologic management and supportive therapy for a wide range of mental health disorders, including those secondary to chronic medical illness, caregiver role stress, women's health, anxiety, depression, trauma, ADHD, Bipolar disorder, Autism, OCD, ODD, social relationships, Schizophrenia, mood disorders, substance abuse, and addictions.
In my spare time, I enjoy being outdoors gardening, and swimming. I also enjoy mentoring other nurses and believe continued education is vital in healthcare.
MD
Shanel Chandra
I am a board certified Adult, Child and Adolescent Psychiatrist. After completing my Psychiatry Residency from Rutgers University, I decided to pursue further training in Child and Adolescent Psychiatry from SUNY Upstate. I believe mental health is a vital aspect of any individual's well-being and want my patients to feel comfortable, heard, and supported as we work together to develop an optimal treatment plan. I recognize how debilitating mental health issues can be, and have seen the positive impact that treatments can make in a person's life.
I have extensive experience in diagnosing and practicing evidence-based treatments in children, adolescent and adults who have anxiety, obsessive-compulsive disorder (OCD), depression, mood disorder, autism spectrum disorder, PTSD, and psychosis as well as providing parenting, behavioral strategies and life style modifications to improve relationship and quality of life.